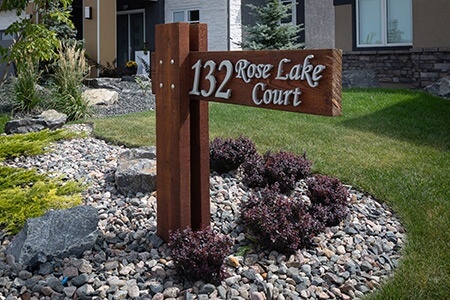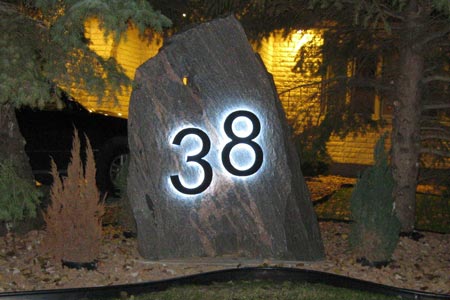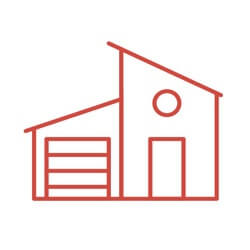 Bring Curb Appeal to Your Project
Enhance your building project with sleek curb appeal. Our premium address signs help increase visibility and showcase your unique style.
Vivid House Numbers can work with you to create custom house numbers and letters that are made from high-quality materials, or you can choose from our pre-selected designs. They are well-suited for any project, from condominiums and townhouses to brand-new homes and apartments.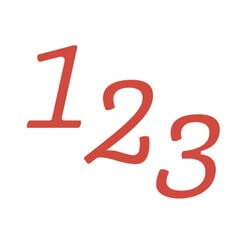 Solid Aluminum Numbers & Plaques
We use the highest quality materials and undertake extensive real-weather testing to ensure our unique numbers withstand the test of time. Our industry-leading technology enables us to manufacture with detail and precision in record time, so you can always meet your project deadlines.
All of our weather-resistant house numbers and letters, as well as our address plaques, are made of 3/8-inch recycled aluminum with a variety of colours, sizes, fonts, and finishes to choose from. They are fade-resistant, scratch-resistant, and chip-resistant to last a lifetime.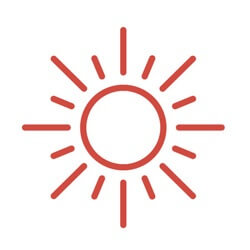 Brighten Up Your Address
Vivid House Numbers offers an illuminating twist on our solid aluminum house numbers and address plaques: LED lights embedded right into the address. Make your project stand out and impress residents when you use our lighted house numbers.
With offices in Canada and the US, all of our products are made with pride in North America, shipping across Canada and the continental US in approximately 10 business days.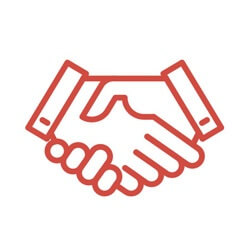 Our Core Values
Vision: To be the first choice for innovative problem solving and always be positively dissatisfied with the status quo.
Mission: To provide unique problem-solving abilities to our discerning clients with our personalized service, integrity, and honesty.
Make a great first impression with Vivid House numbers.
Let your project make a great first impression with Vivid House numbers.