Address plaques with flair and a strong foundation
Vivid House Numbers is a manufacturer of solid, premium aluminum house numbers and letters, suitable for both residential and commercial projects, and are available in an array of modern fonts and finishes. We use cutting-edge water jet technology to cut out intricate designs quickly and efficiently, and are a reliable partner for any building project.
Not only do our address plates look sleek, but they also stand the test of time. We test them extensively against real weather to ensure they can withstand the elements, and we use only high-quality materials that keep the house numbers from chipping, scratching, and fading, making them a top choice among builders and contractors.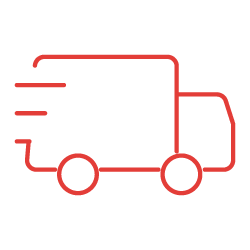 Fast Shipping
We understand how important timelines are to you and your project, so we ensure that our products are shipped and ready to go as quick as 24 hours after ordering, depending on your selections and customizations.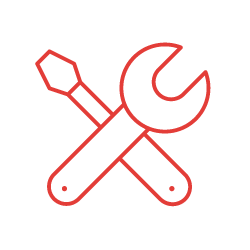 Easily Installation
We offer concealed mounting hardware to create a 'floating' effect on our house numbers when they are installed, giving them a professional, premium look. We also provide instructions with each order that are also viewable on our website, making it easy to install your project's new address number signs.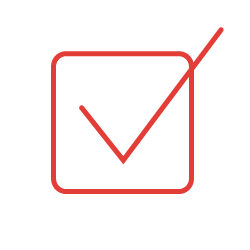 Options to Suit Any Project
Our brand-new LED house numbers are here. These are perfect for both residential and commercial buildings, currently come in two finishes, and one standard size with the same unbeatable quality. Learn more about our new LED house number signs.
Reach out to us. One of our sales representatives is ready to discuss your project needs.